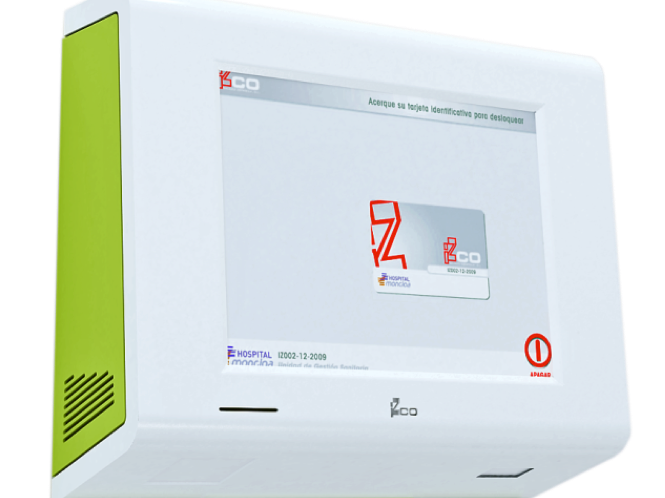 HEALTH MATERIAL MANAGEMENT UNIT LITE
Health Material Management Unit Lite is a logistic solution for the management and control of the warehouse stock plant, which allows space optimization and control costs more effectively.
It has a touch screen PC through a software application, records material movements and sends it in real time to a central server. The centralized management system allows knowing at all times the stock for each warehouse.
Access the catalog